Applicants with Existing Basic Account
1. To enter further online applications, log into your existing Basic Account in KLIPS 2.0 by entering the username and password and clicking Log In in the log-in area on the right hand side of the page.
Please note: If you have forgotten your log-in data, please send a support request to KLIPS Support.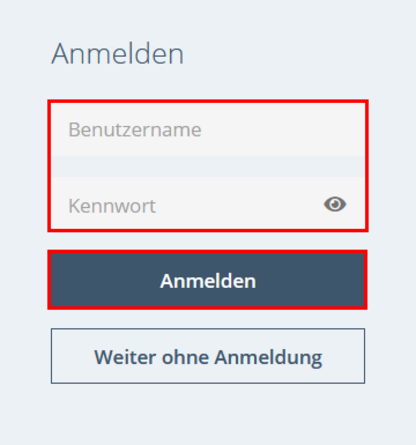 2. In the Application Menu, click on the Applications application. The home page of the Application Wizard opens.
3. Follow the steps that apply to you: