Semester Fee
Achtung: Damit Sie erfolgreich an der Universität zu Köln eingeschrieben werden können, müssen Sie vor dem Einschreibungstermin Ihren Semesterbeitrag zahlen.
1. Go to "My Application/s". Click on the line of the application that you would like to accept in the column Operations on the button Status of Application. The page "Application - Status" will appear.
2. Further down on the page, open the section "Enrollment" by clicking on the triangle in front of the symbol.
3. Click on the link Social fee under "Next step".
4. After clicking on the link, the window "Semester Fee Status". You will find the bank account details and the status of your payment.
Please note: Please ensure that you use the correct information in the Reference (see Screenshot).
Please note: In the case of international transfers, there is usually a fee. You will therefore have to add this fee to the amount you transfer. If you fail to do this, the bank will automatically deduct the fee from the transfer with the result that the semester fee will not be transferred in total. In this case, we will not be able to enrol you and you will not receive your documents in time.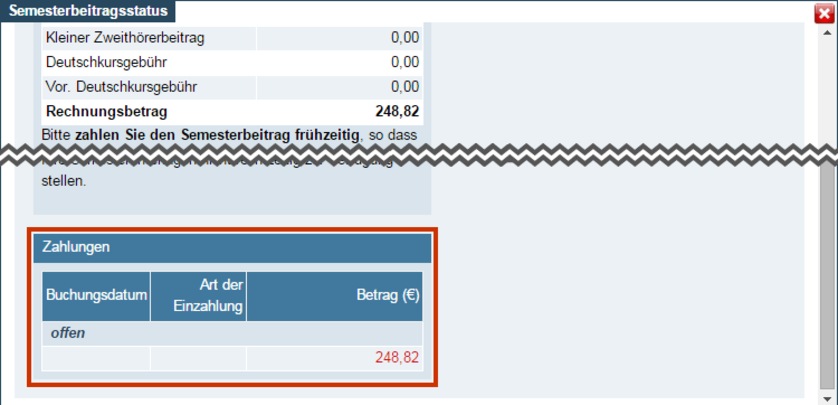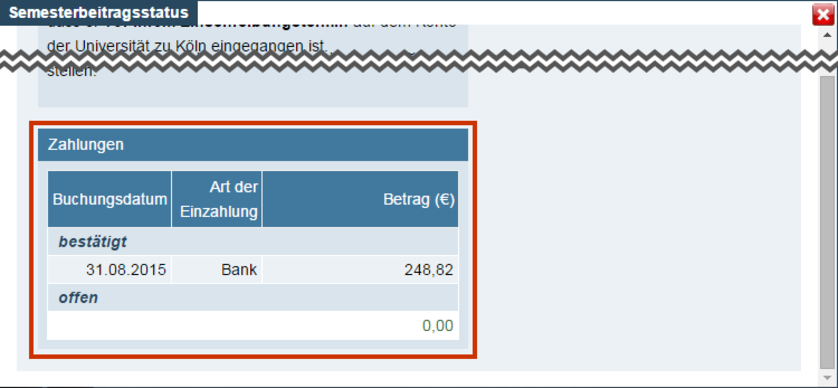 5. After you have transferred the semester fee (social fee) and enrolled, you will receive an email with the information about how to activate your student-account.