Combine admitted subjects
1. You will receive the information per email to the email address you have provided. Using the link in the email, you will be redirected to the Status Overview of your Application/s.
Please note: You can only combine application as long as you have NOT accepted a place.
Please also be aware that you must accept the offered place (newly chosen combination from subjects you have received a place for) within 7 days. If you fail to do this, you will lose the place.
2. If you have be given places for different subjects of different applications, you may combine your applications. To do this, you must click on Combine admitted subjects in the yellow field or in the navigation area.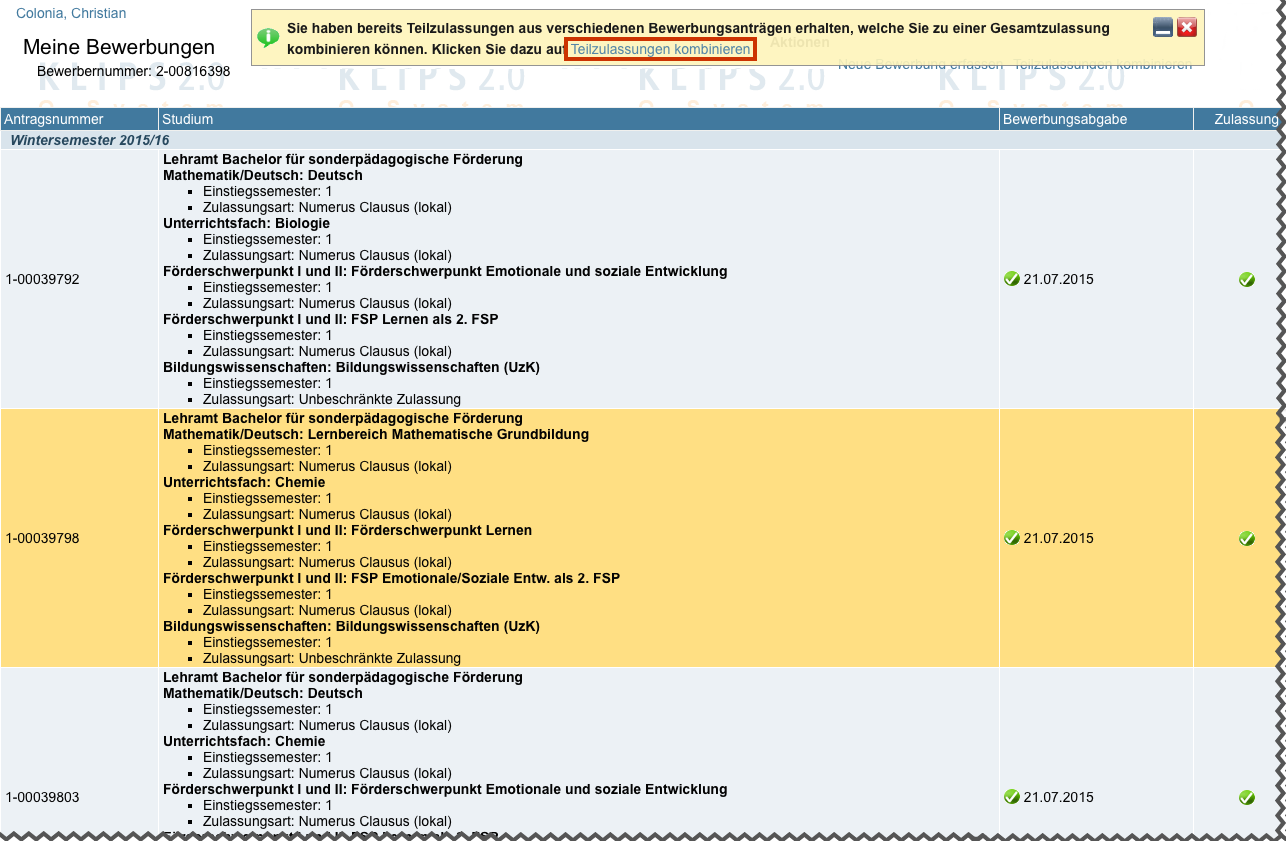 3. In the next step, you can see the semester for which you may combine subjects from the different applications. Click on Continue to see the possible combinations.

4. You will then see a list of the subjects you have received places for. Click on Combination of admitted subjects or Further combinations to see which combinations are possible.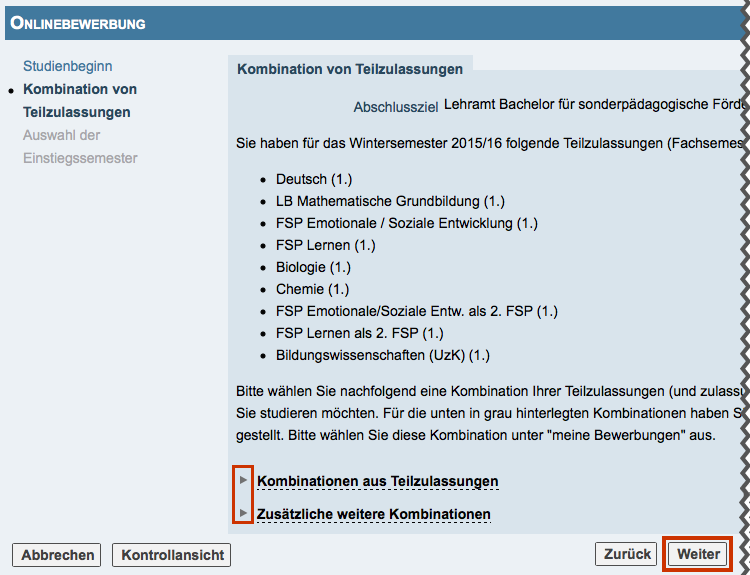 5. Then chose a Combination of admitted subjects (and non-restricted subjects) that you would like to study. If no combinations are shown, then there is no combination possible for the subjects you have received places for.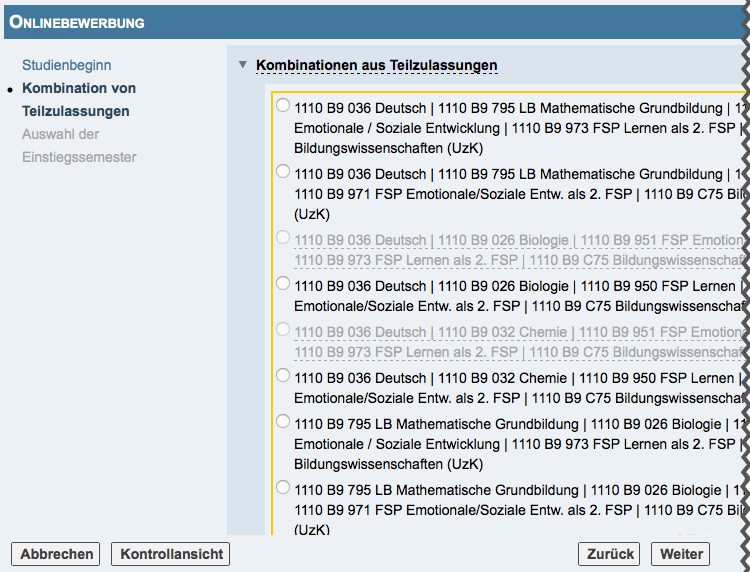 Please note: You have applied for the combinations marked in grey. If you would like to chose one of these combinations, go to the "my applications" page and accept the study place for the corresponding combination. The process is explained under Accept Study Place.
6. Chose your preferred combination by clicking on the Option field and then click on Continue.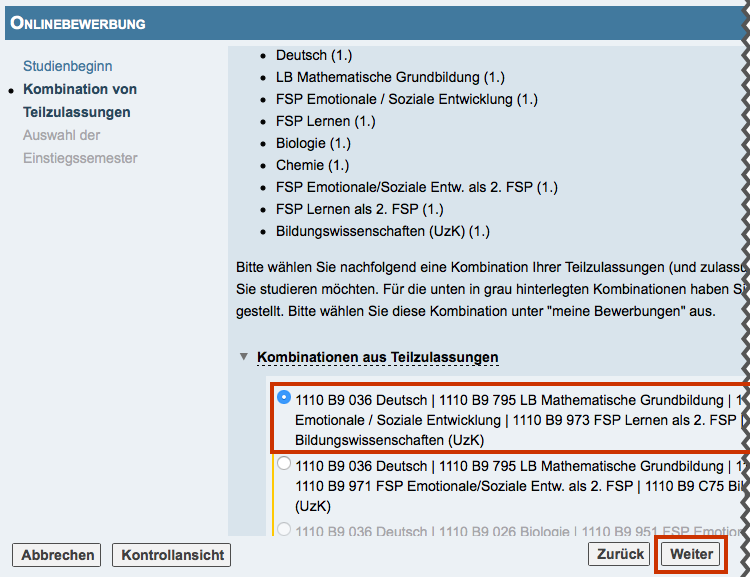 7. If you have received places for different semesters, chose the Semester in which you would like to commence your studies and then click on Continue.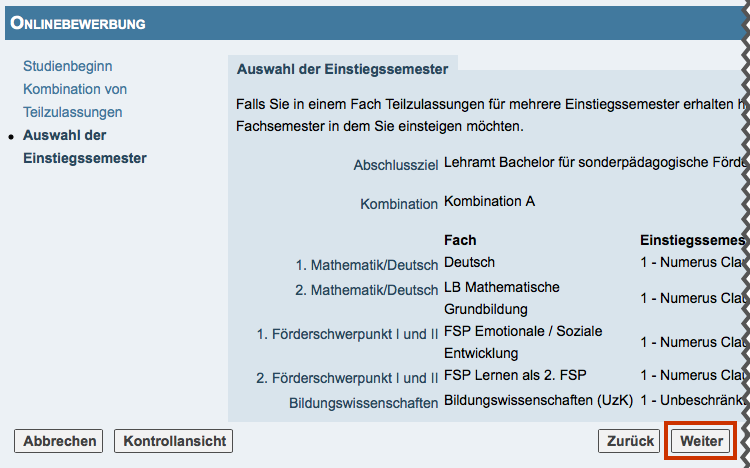 8. A summary of the combination of the subjects you have received places for will be shown.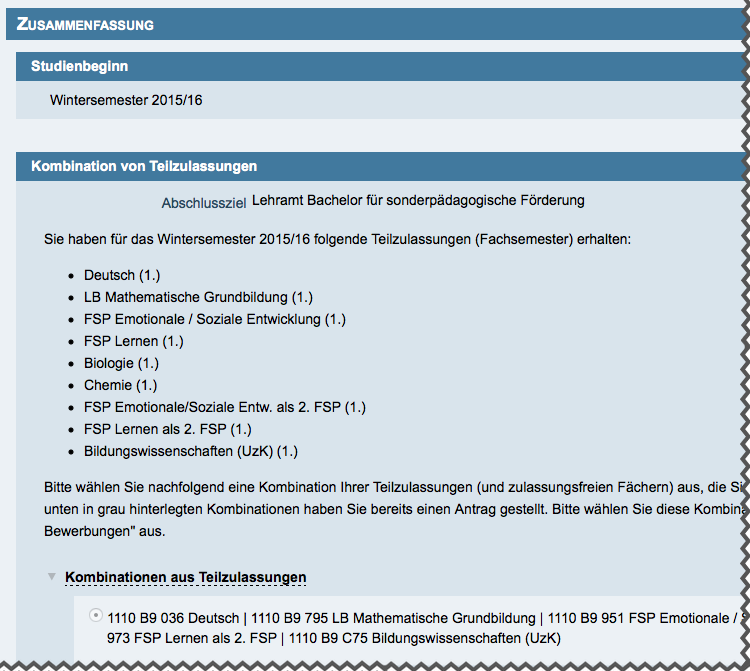 9. Activate the Checkbox in the "Confirmation" area and then click on Send.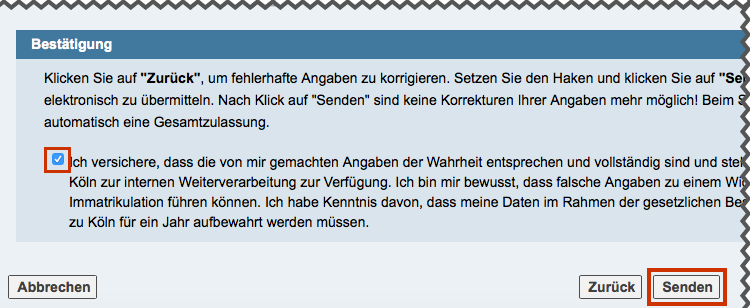 10. You will then be redirected to the status overview of your application. To accept the place of the combined subjects, click on Accept Study Place.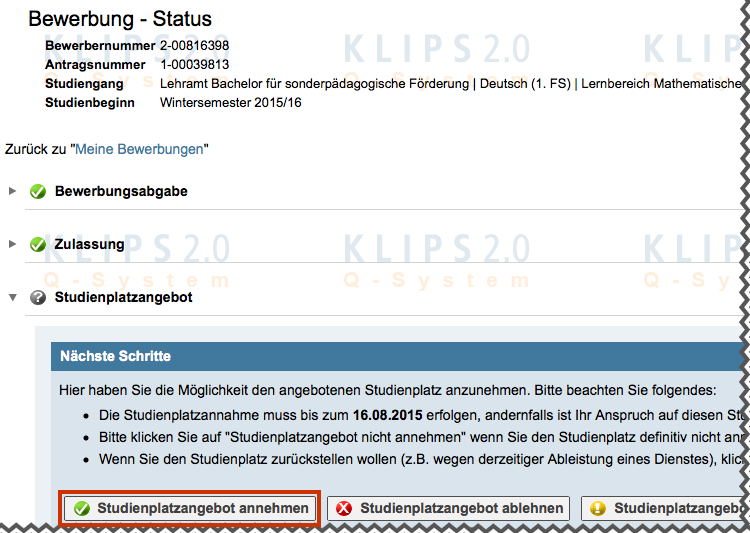 11. In the last step, you must once again confirm that you want the place. By accepting the place for the chosen combination, you may no longer be able to accept any other places. Click on Yes.