Semester Fees Status
The Semester Fees application can be found in the application menu of your personal Home Screen.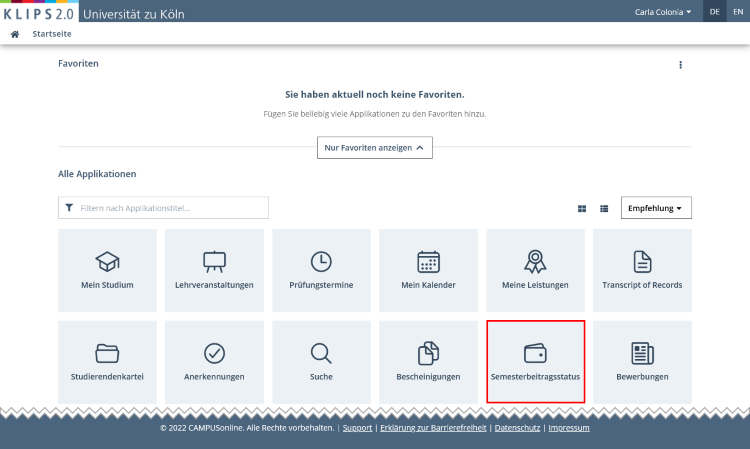 Using the Semester Fees application, you can view all information about the social fee: the amount, the status of your payment as well as the bank account details.
Further information about re-registration and the account details can be found here.