Application
In KLIPS 2.0, the Application Wizard guides you through the steps application process. The necessary information for your online application will be requested from you according to thematically organized fields. In the page index on the above left-hand side, you can see your progress.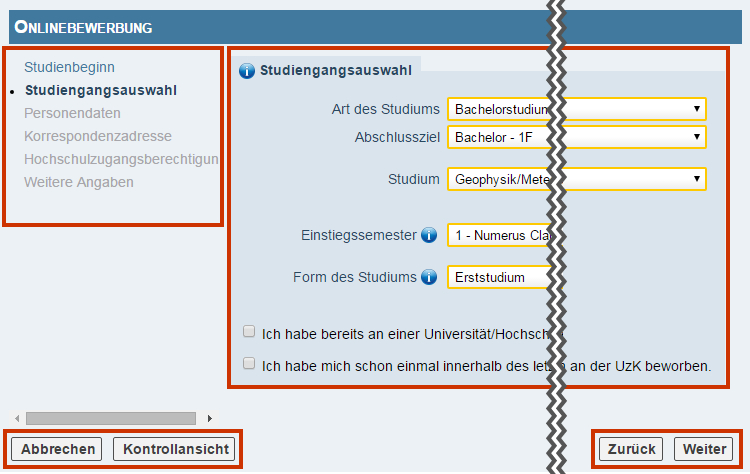 Using the buttons Continue and Back, you can navigate your way through the different pages of the Application Wizard.
Using the button Preview, you can open a summary of the information you have entered.
Using the button Cancel, you can discontinue the application process – all information entered will be lost.
Hovering the mouse over the "i" button will provide you with additional information in the form of a tool tip.
In the subsections, we explain to you, for example, how to apply online if you belong to one of the following groups: