New applicants (Create New Basic Account for Your Application)
1. Open KLIPS 2.0 and click on Create Basic Account under the header "For Applicants without an Account" on the Login Page.

2. Please enter all required personal data. Boxes with a yellow frame are mandatory.
Once you have entered all the required personal data, click on the Confirm Data button.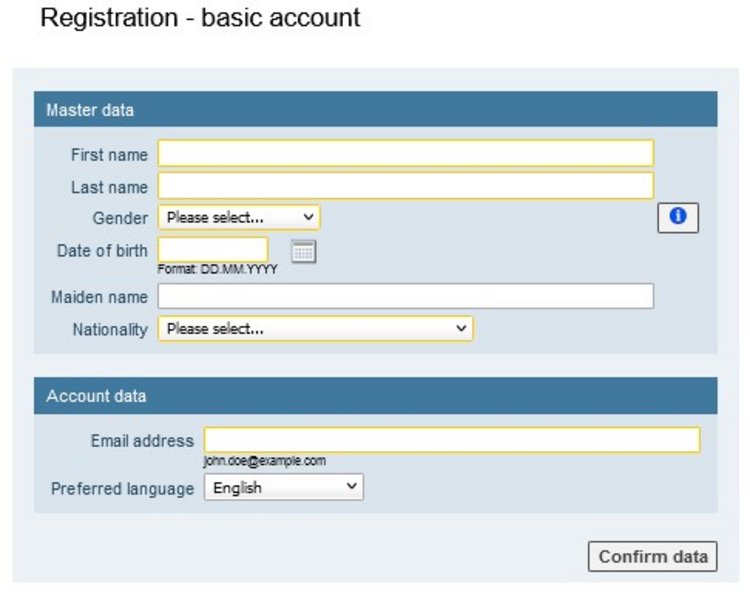 3. You may now check the data you have entered for errors.
If you want to change the entered data, click on Back and you will return to the previous page.
If all data is correct, click on Submit Data.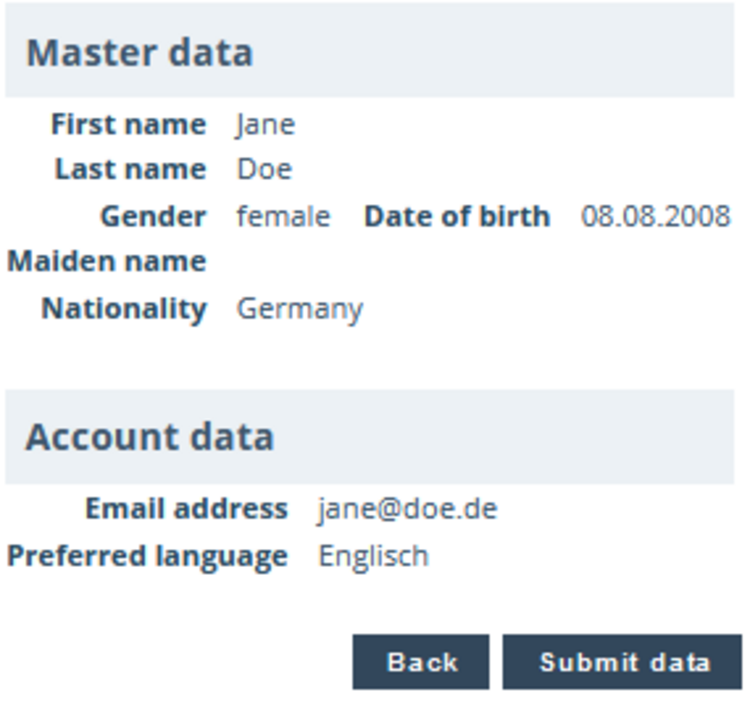 4. The activation of your system access will now be sent to the email address you provided.

5. Click on the Activation Link in the email you received. You will then be automatically redirected to KLIPS 2.0. Now, click on Continue.

6. In the next step you will be asked to create your password. Please follow the provided instructions.

7. Filling out the data in step 6 is time-limited. If you exceed the time frame, you will receive a corresponding message. In this case, carry out all steps from step 5 again.
8. Once you have created your password, you will be automatically redirected to the following pages: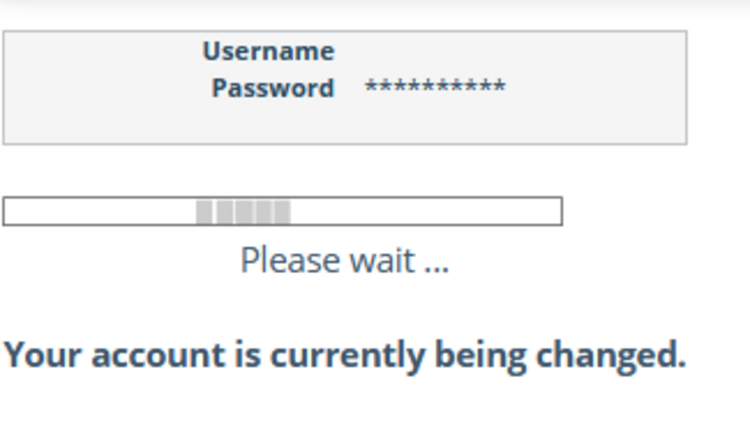 9. Now, click on Continue.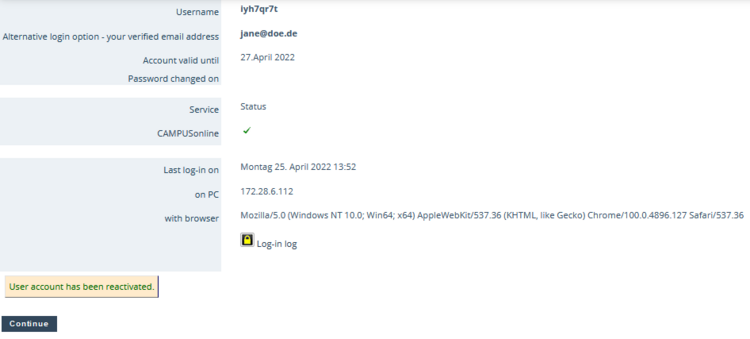 10. Your personal Home Screen opens. Click on the application Applications to enter an application.