Currently Enrolled Students
1. Click on the Log-in-Button on the above right-hand side of the page and enter the username and password of your student account (s-mail account).
2. Go to your personal businesscard and click on Applications in the application menu.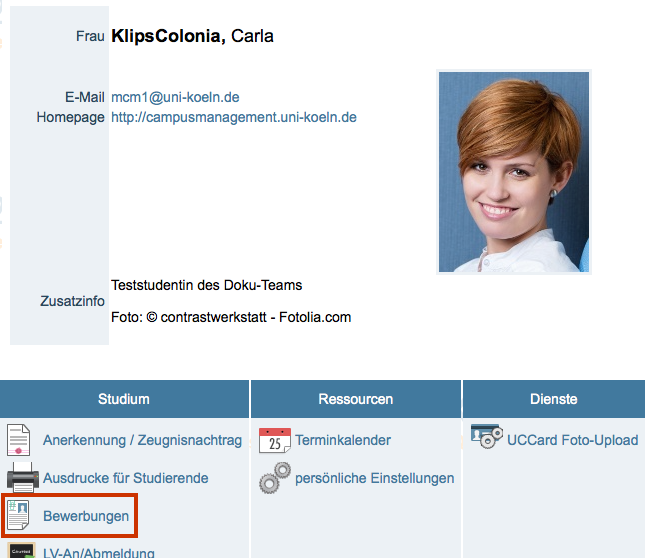 3. Click on Enter new application (new application) under "operations" on the top right hand side of the Navigation menu. This will direct you to the homepage Application wizard.
4. Follow the steps under whichever applies to you: