Currently Enrolled Students
1. Enter the username and password of your Student Account (s-mail account) into the log-in area on the right hand side of the page and then click Log In to log into KLIPS 2.0.
2. On your personal Home Screen, click on the Applications application in the Application Menu.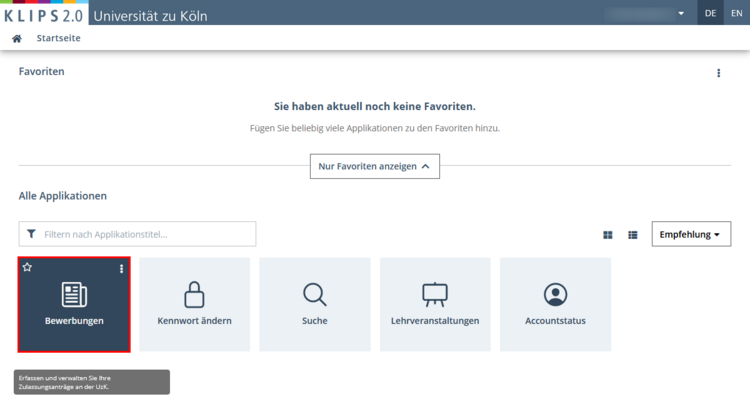 3. The home page of the Application Wizard opens. You can now enter a new application.
4. To do this, follow the steps that apply to you: