Student Files
Along with an overview of your personal and academic details, the application Student Files also offers other important study related data such as a summary of completed courses and exams as well as degrees and theses completed at the University of Cologne.
You can find the application Student Files on your Home Screen.
Please note: The following instructions refer to the desktop view. We recommend using a desktop computer to use the Student Files application, as the application views are not yet optimized for use on mobile devices.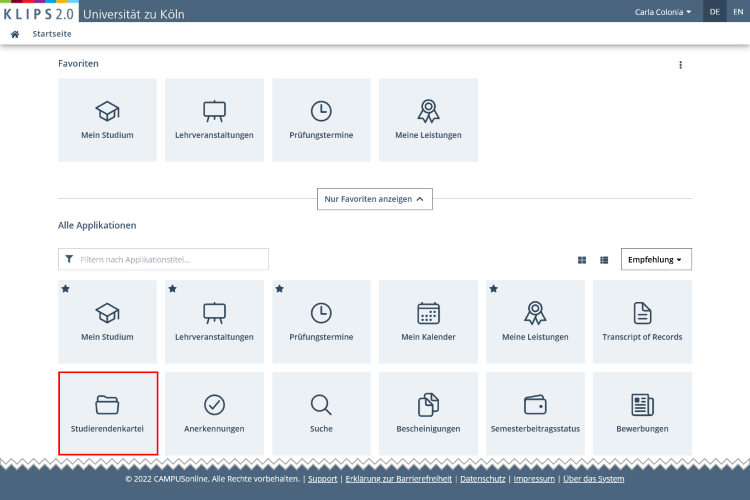 By default, the application Student Files opens with the view Personal/Academic Details.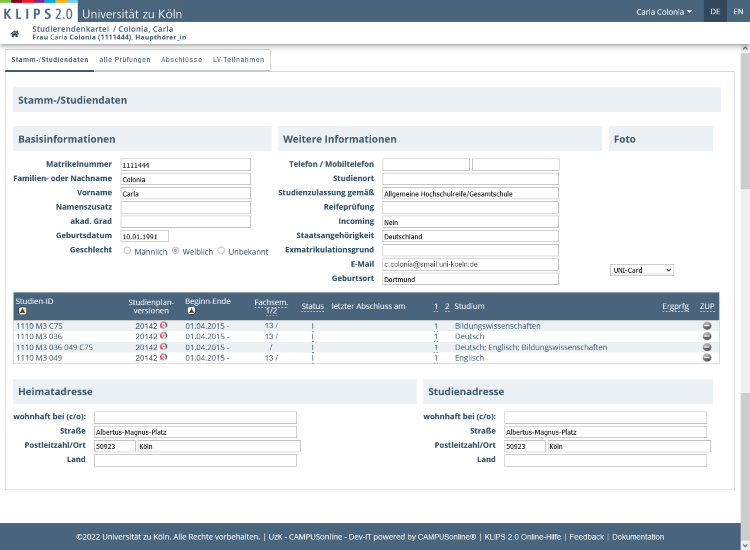 There are four tabs in the Student Files application: Personal/Academic Details, All Exams, Degrees and Course Participation. The views and features of the application's individual tabs will be explained in the respective subpages of this chapter.