Student Files
Along with an overview of your personal and academic details, the application Student Files also offers other important study related data such as a summary of completed courses and exams as well as degrees and theses completed at the University of Cologne.
You can find the application Student Files in the "Studies" column on your Personal Business Card. The application link looks like this:

By default, the application Student Files opens with the view Personal/Academic Details.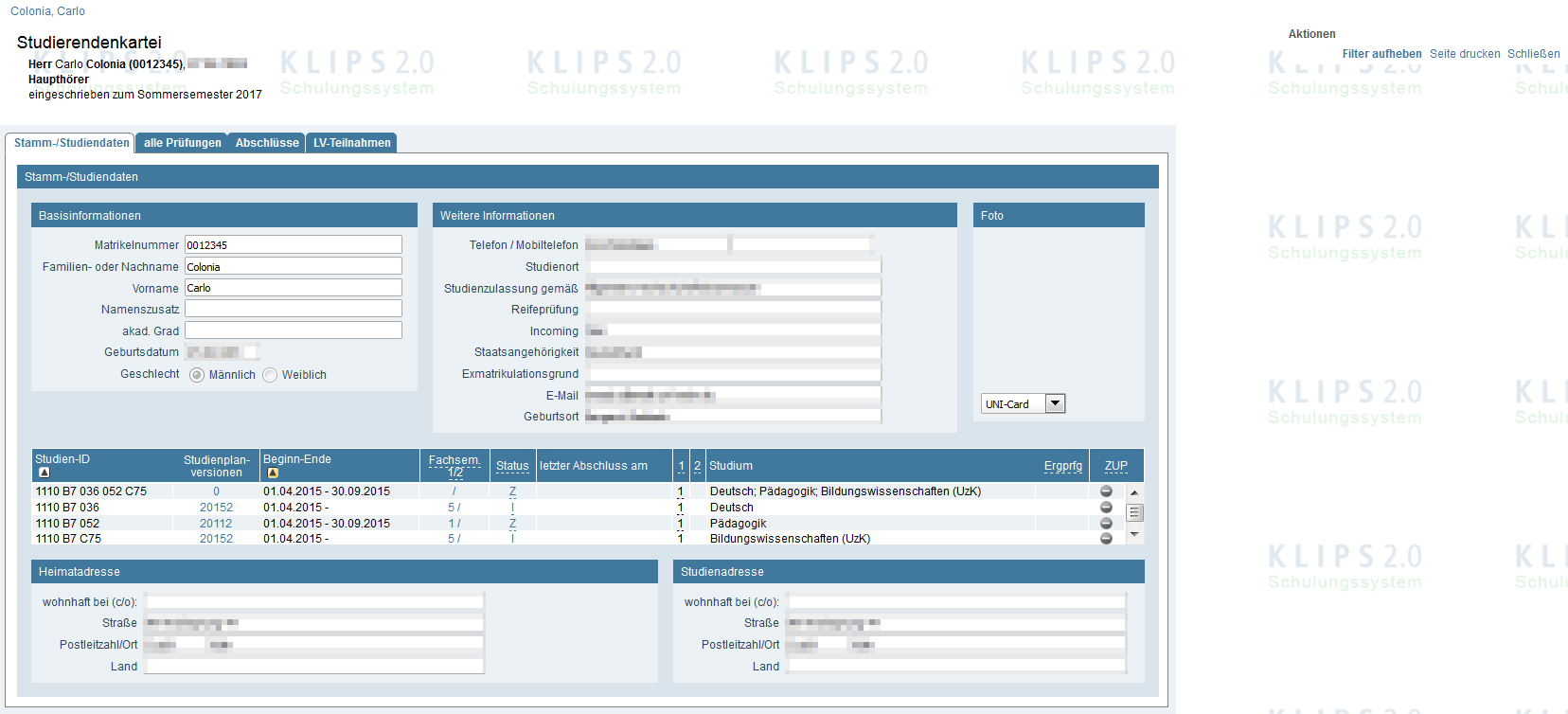 There are four tabs in the Student Files application: Personal/Academic Details, All Exams, Degrees and Course Participation. The views and features of the application's individual tabs will be explained in the respective subpages of this chapter.
Please note: The navigation menu in the top right corner of the page offers a set of Operations for this application. The navigation menu can be accessed from all tabs in this application.

Operations in the Navigation Menu
| Menu Item | Function |
| --- | --- |
| Remove Filter | Removes all filters you may have set in the tabs of the Student Files application. |
| Print Page | Prints the current page. |
| Close | Closes the Student Files application. |