Scaling Photos (Windows)
Photos taken with digital cameras or certain smartphones can be too large to upload to KLIPS 2.0. If this is the case, you will have to scale the photo. In the following, the procedure of scaling using the programme "Paint" (which is pre-installed in Windows) is explained.
1. Open "Paint" in the "Windows Accessories" folder.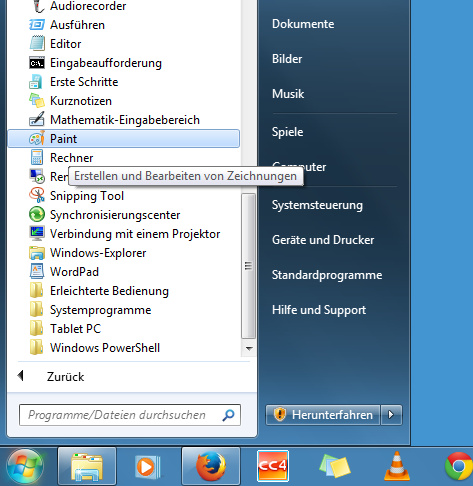 2. In "Paint", open the photo you wish to edit. Click on the blue symbol on the left, select Open and choose the relevant image from the photos on your hard drive.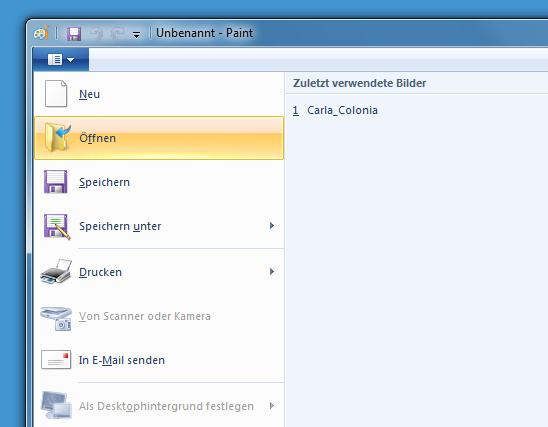 3. If your photo is at the wrong angle (as in the example below), please rotate it so it will be displayed correctly on the UCCard later on. To do this, click on the button Rotate and select the appropriate option (in the example it is a "clockwise rotation 90°").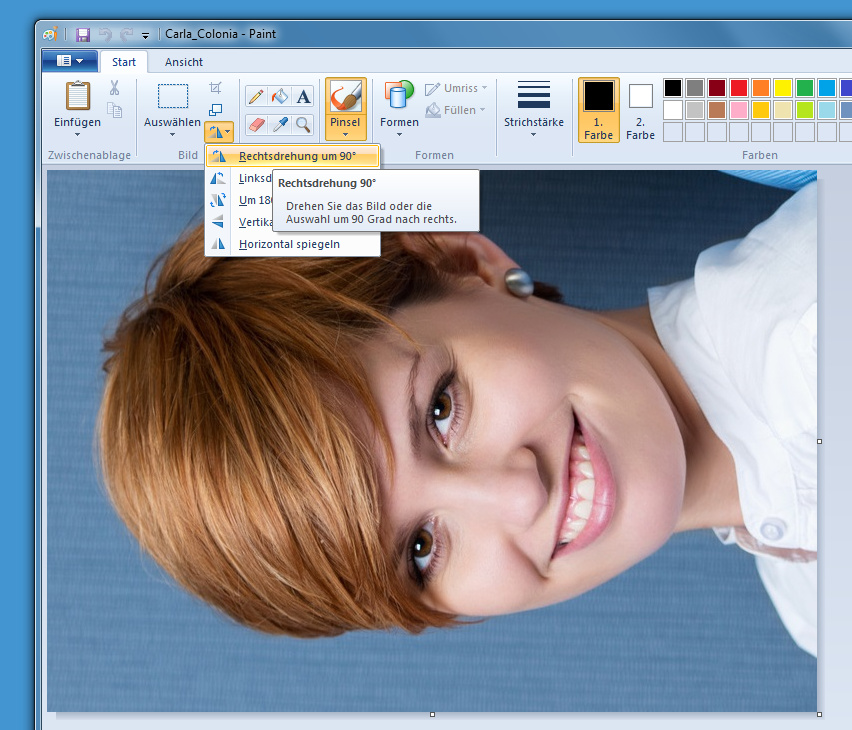 4. In order to scale the photo to the right size, click on the button Change Size.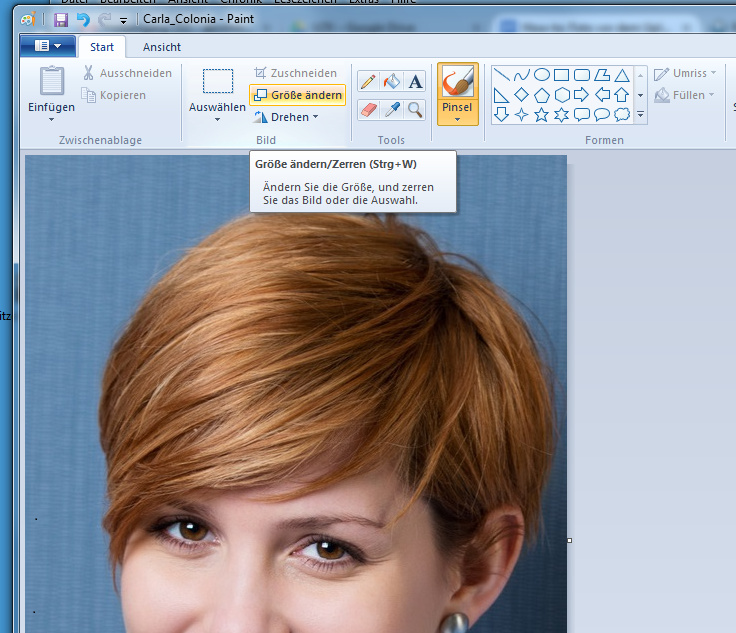 5. The dialogue box "Change size / Drag" will open. In the settings, click on the option Pixel and choose the function Retain Aspect Ratio (as shown in the screenshot).
6. The recommended size is 204 x 272 pixels - please do not go below these values. If the aspect ratio of your photo is not in the format 3:4, please type a slightly higher value, such as "220", into the Horizontal field. Afterwards check whether the value in the Vertical box is higher than "272". If not, increase this value. Confirm the selection with the OK button.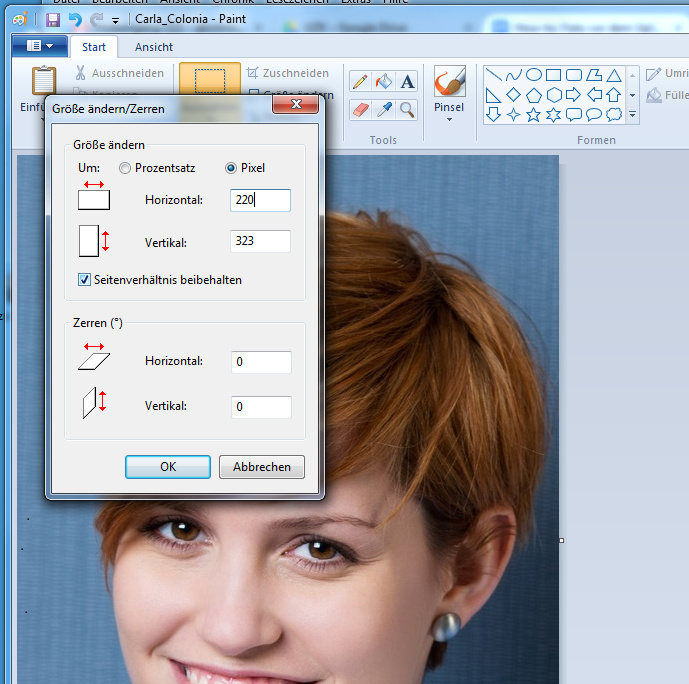 7. Your photo is now scaled to the right size. Save it by clicking on the Disk Symbol.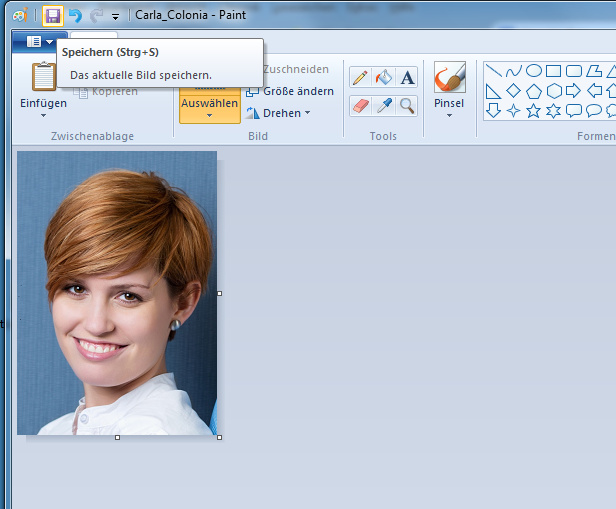 8. You can now upload your photo to KLIPS 2.0.
To go back to the instructions for uploading the photo for your student card, click here.