Scaling Photos (Mac OS X)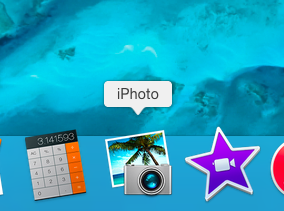 2. Select the picture you want to upload.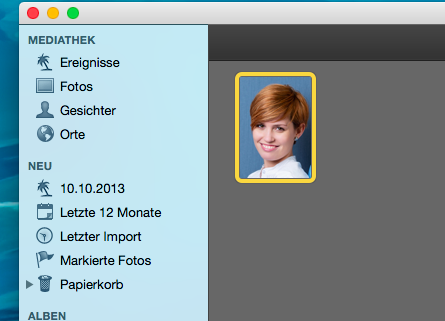 3. Click on Edit on the bottom right.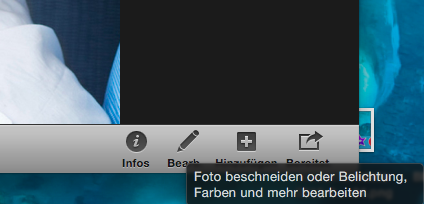 4. If your photo is at the wrong angle (as in the example below), please rotate it so it will be displayed correctly on the UCCard later on. To do this, click on the button "Rotate" until the image is in the correct position.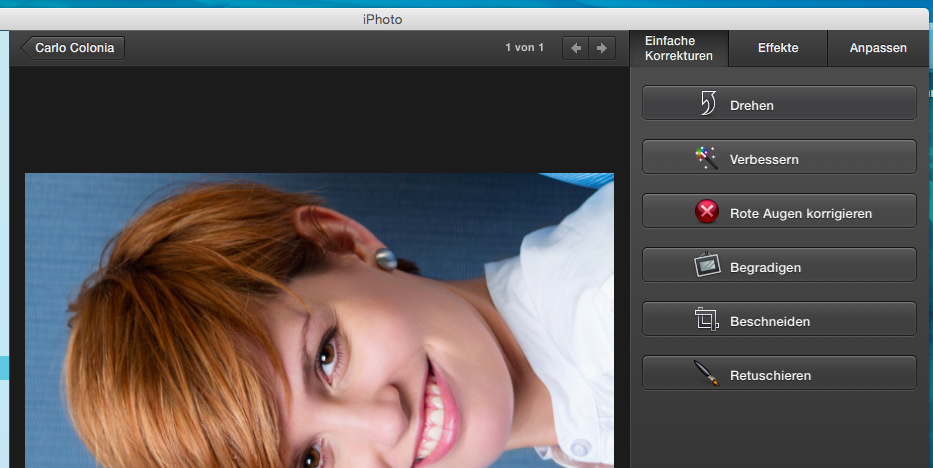 5. To upload the photo, click on Export in "File".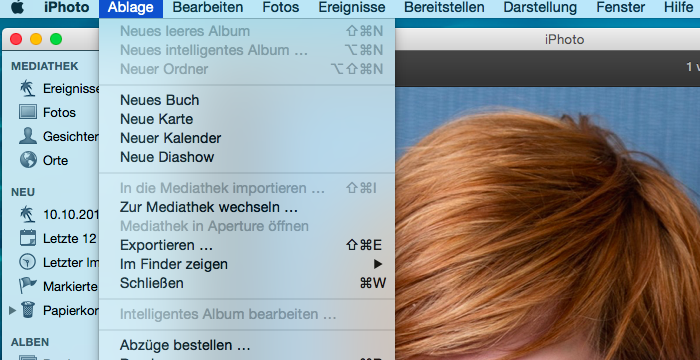 6. In the menu, chose the option "high" in "JPEG-Quality" and "custom" in the size die option. The recommended size is 204 x 272 Pixel (w x h px, dimension3:4). If the aspect ration of your photo is not in the format 3:4, please type a slightly higher value, such as "220", into the "horizontal" field.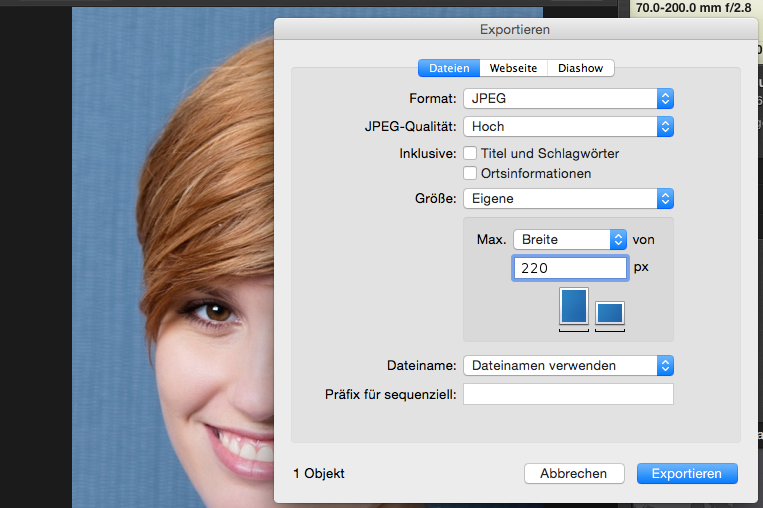 7. Click on Export.
8. Name the image (e.g. your name) and save it in a folder of your choice.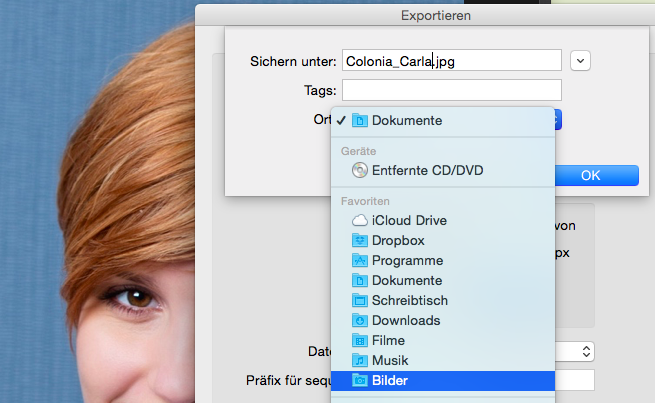 9. You can now upload your photo to KLIPS 2.0.
To go back to the instructions for uploading the photo for your student card, click here.