Current/ Home Address
You can find the application Current / Home Address in the application menu of your Personal Business Card.
1. To edit your addresses click Edit Address.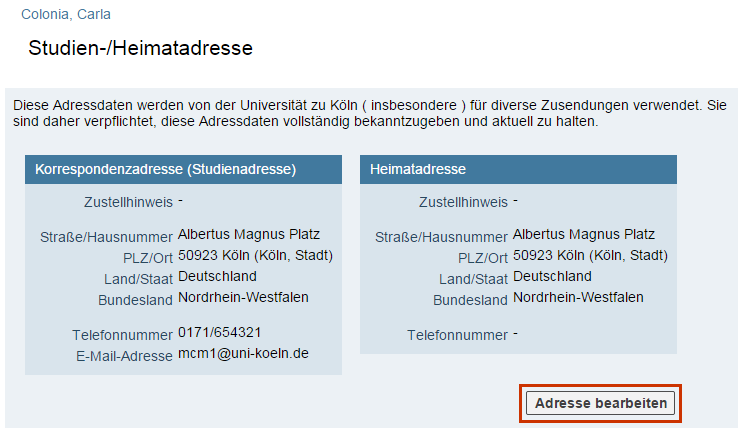 Please note: You can edit all information with the exception of your smail-address.
2. In order to save your changes click Save and Close or Cancel/Close, if you do not want to save your changes.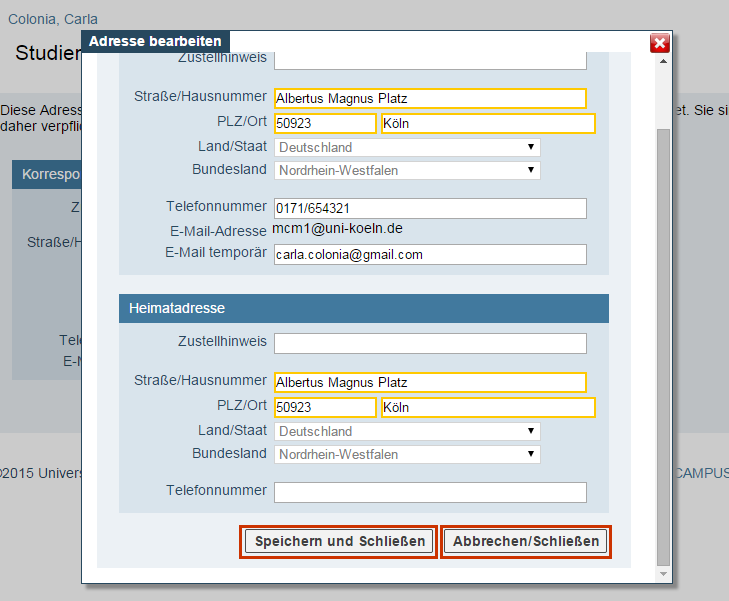 Please note: In order to change the country in the drop-down menu, you have to edit the address first.