Accreditation/Recognition
Using the Accreditation/Recognition application on your Personal Business Card, you can view accredited credits etc. that have been recognised and confirmed.
1. Click on the Accreditation/Recognition application in the Application Menu.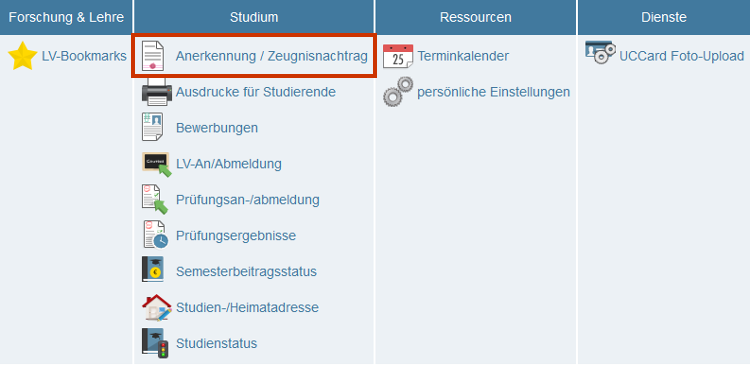 2. In the application, you will see an overview of all recognised credits.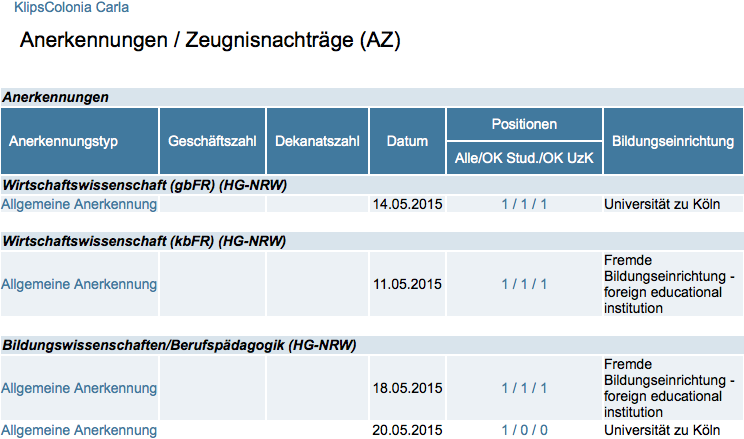 3. To see where the credit has been recognised, click on the sequence of numbers (e.g. 1 / 1 / 1) in the column "Positions".
Please note: The first digit of this sequence of numbers shows that a recognition has been registered, the second the confirmation by the student and the third the confirmation by the administration, i.e. 1 / 0 / 0 = a recognition has been registered, but has not been confirmed by the student or the administration.