OE-Application Short-Term Students
The following are classified as short-term students:
Erasmus Students
Foreign Language Assistants
Students from Partner Universities
Please note: "OE application" refers to applying for a course using the organisation tree. The following instructions explain how e.g. an Erasmus student applies for a course that is offered by the Faculty of Arts and Humanities.
1. Click on the Log-in-Button, which is on the top right hand side of the page, and enter your Username and the Password of your student account (Smail-Account) to log into KLIPS 2.0.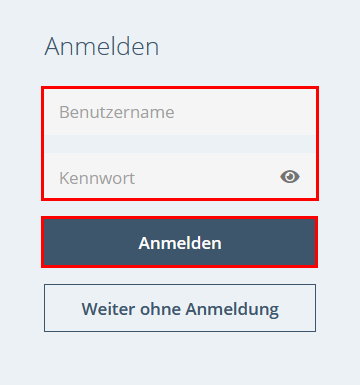 2. Choose the Organisation Tree of the organisation (e.g. faculty, institute, department) where you are registered as a student. The business card of the chosen organisation will be displayed.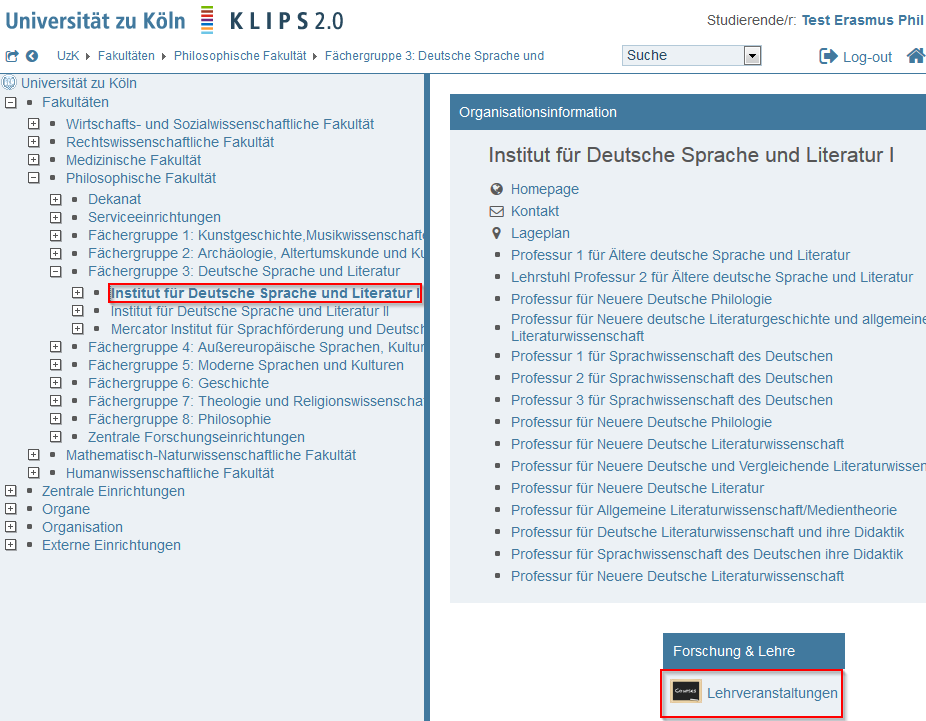 3. In the Application Menu of the business card of the organisation, click on the application Courses. "Courses Offered" will be displayed. It contains all courses of the chosen organisation and all sub-organisations. An explanation of all columns of the displayed table "Courses" can be found here.
4. Using the navigation area, you can further define courses:
Choice of "Academic Year"
Choice of "Grouping": Compulsory Subject/Elective Subject or Semester.
5. At the top of the table, you will also find symbols to Sort

or Filter
a column.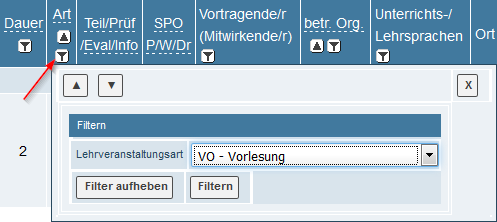 6. To apply for a course during the application period, click on the green arrow (

) that is to the right of the title of the course.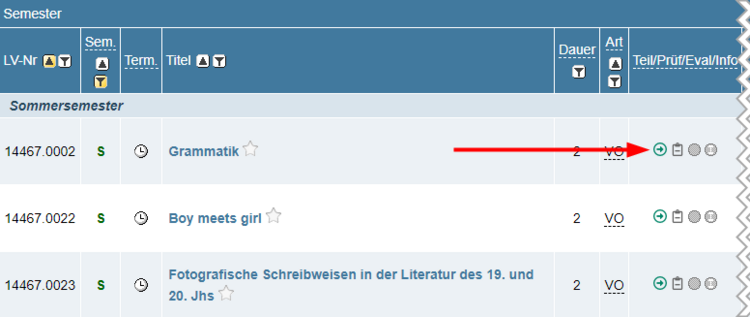 7. The window "Course Registration - Select Degree Programme and Node of Curriculum Version" will appear.

8. Activate the choice box Free Registration and click on Continue.
9. The window "Course Registration - Select Group" will appear.
10. Follow the steps under Applying for Courses from Step 9.