Calendar

It will display your courses and exams of a given week. You can also add your own appointments by clicking on New Personal Appointment.
You can choose if you would like to view the current day, week or month or your study schedule by clicking the drop-down menu. Using the arrows, you can view later weeks, semesters etc.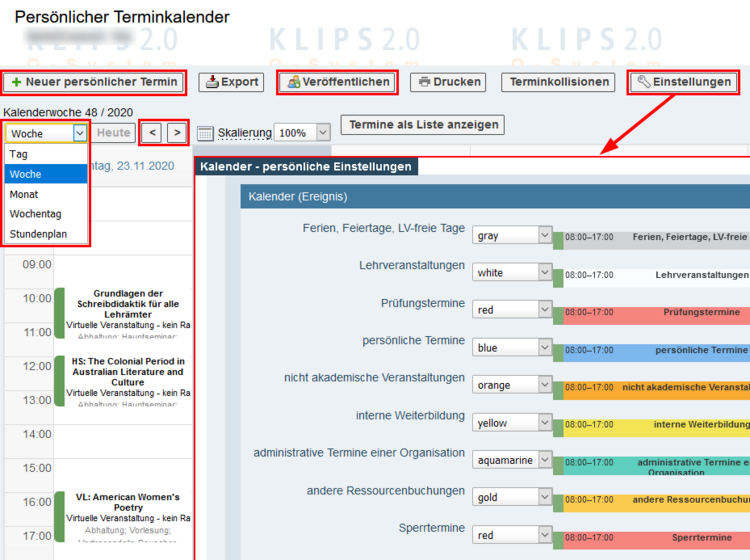 The default setting is to show the current weekly overview. This view can be changed by clicking on Settings (e.g. to edit the view according to time period, length of course title, subject, type of appointment, colours... ).
If you would also like to include courses for which you are on a waiting list for in your Calendar view, click on the option Show Appointments for All Registrations in the section Calendar View of the personal settings.
By clicking Scheduling Conflicts, you can view a list of overlapping appointments during a specified time frame.
You can subscribe to your KLIPS 2.0 calendar with other programmes (e.g. Outlook, Thunderbird). By clicking on Publish, an address for iCal-Calendar that can be added to an external calendar will be generated.