Applicants with existing Applicant Account
1. Use your existing Applicant-Account to log in to KLIPS 2.0. (Log-in on right hand side of the top of page) to make further online applications.
Please note: Should you have forgotten this information, please contact KLIPS-Support.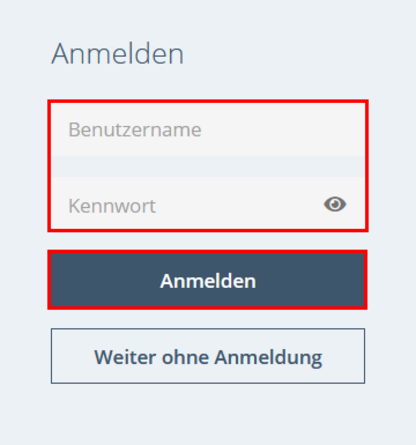 2. Click Enter new application under "operations" on the top right hand side of the Navigation menu. This will direct you to the homepage of the Application Wizard.
3. Follow the steps under whichever applies to you: